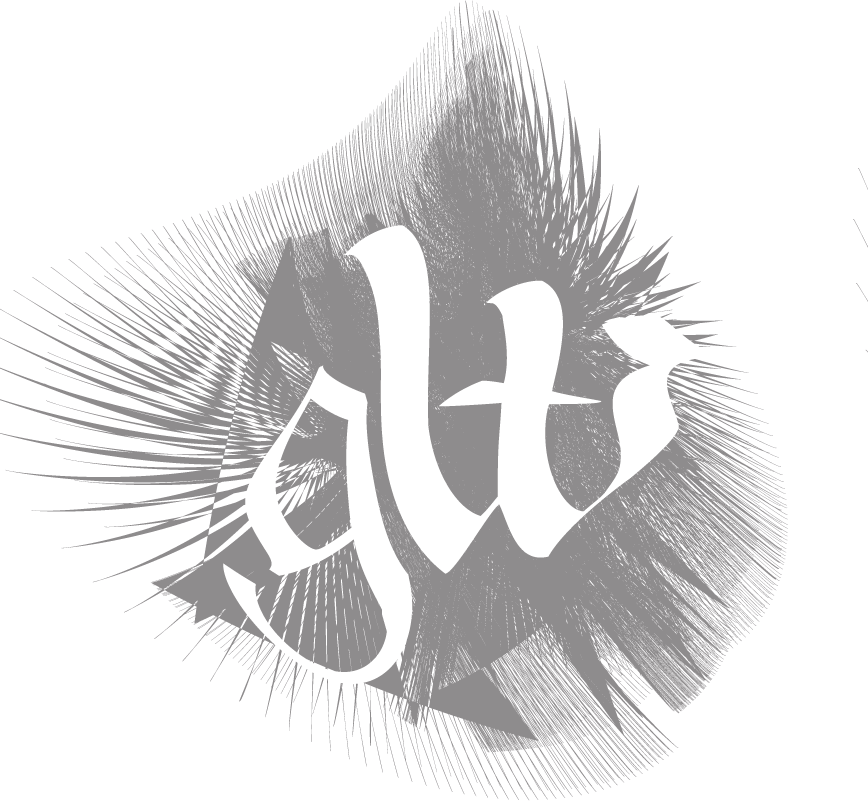 Graphic design can be defined as the effective visualization of communication concepts, primarily in print and electronic media.
It begins with a message that, in the hands of a skilled designer, gets transformed into a scintillating visual form of communication that transcends words.
Well designed graphics can make a business stand out, attract potential customers, nurture brand recognition, and enhance the public's perception of a company's image, services and products.
Eye-catching graphics can extend a businesses' reach into the marketplace and help achieve its full market potential.
In order to be perceived as relevant and progressive, you must continually devise fresh, visually creative ways to tantalize and engage your target market.
Through the artful use of type, colour, imagery, composition and ideas, Managhan Design Solutions specializes in well designed graphics that convey a compelling message to your intended audience and reflects well on your organization's image.
We offer the full gamut of business graphics including:
Logos

Stationery

Mailers

Book Covers

CD Inserts

Catalogues

Posters

Brochures

Tickets

Programs

Menus
Business Cards

Reports

Signs

Banners

Cards

Guides

Programs

Flyers

Animations

Specialty Items

PowerPoint Presentations
Websites

Advertisements

Booklets

Labels

Displays

Calenders

Newsletters

Packages

Illustrations

Printing

Point Of Purchase
Our web design services include:
E-commerce

Custom Websites

Forms

Newsletters 

Galleries

Hosting Packages

Calenders

Blogs

Google Ads Administration

Facebook/Instagram Ad Administration
Shopping Carts

Content Management Systems (CMS)

Search Engine Optimization (SEO)

Custom Programming

WordPress Websites

Animations

Domain Registration

Website Maintenance

Social Media Integration

Facebook Pages
Our graphic services also include:
Photo Touch-ups

Large Format Design

Pre-press Preparation

Photography
Colour Correction

Printing (Digital & Offset) 

Copyrighting

Format Conversion
We also offer custom programmed web-based solutions that allow our customers to efficiently run their business (i.e. process orders, manage productivity and invoice for services) entirely online.
We are a full service graphic design agency catering to businesses of all sizes throughout Durham Region (Ajax, Pickering, Whitby, Oshawa) and the Greater Toronto Area (GTA).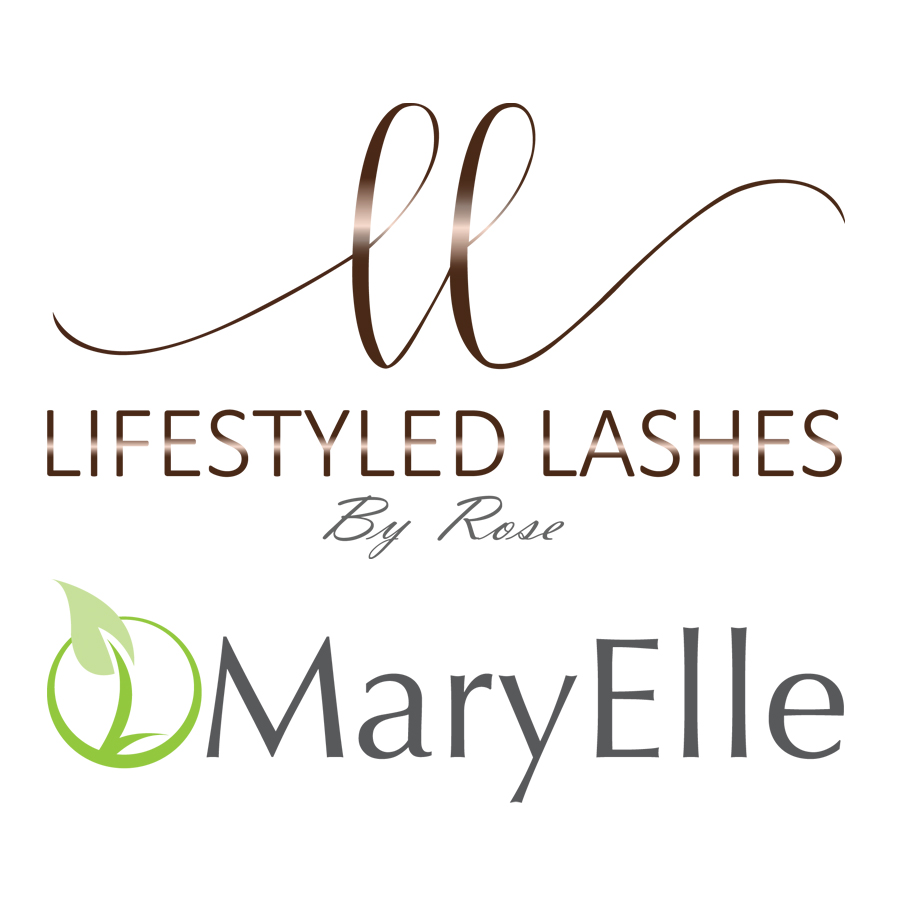 Visual identity development starts with the design of your company's logo, which is a visual representation of the values, principles and corporate ethos that define your business and essentially reflects what you are about.
A logo consists of either a word mark, or an icon, or both, and must communicate the personality of your organization through the tasteful use of colour, type, shapes and symbolism.
Managhan Design Solutions offers logo design that will reflect your organization's true essence, and leave a lasting positive impression.
Websites have evolved as one of the most powerful branding vehicles available to business today. A website can also be one of the most cost effective and flexible forms of communication and advertising.
Websites can help attract sales, establish credentials, generate leads, educate your potential clients, provide customer support, reduce bothersome phone calls and save on printing costs.
If your business does not have a website, or if your current website is looking lacklustre and antiquated, you are at risk of losing credibility as a relevant and progressive enterprise.
The bar as been raised and it is now expected that your business will have a professionally looking, attention getting website that is secure, easy to navigate, offers meaningful information, is mobile friendly and easy for search engines to find.
Managhan Design Solutions and its strategic web partners specialize in website design and advanced web services including: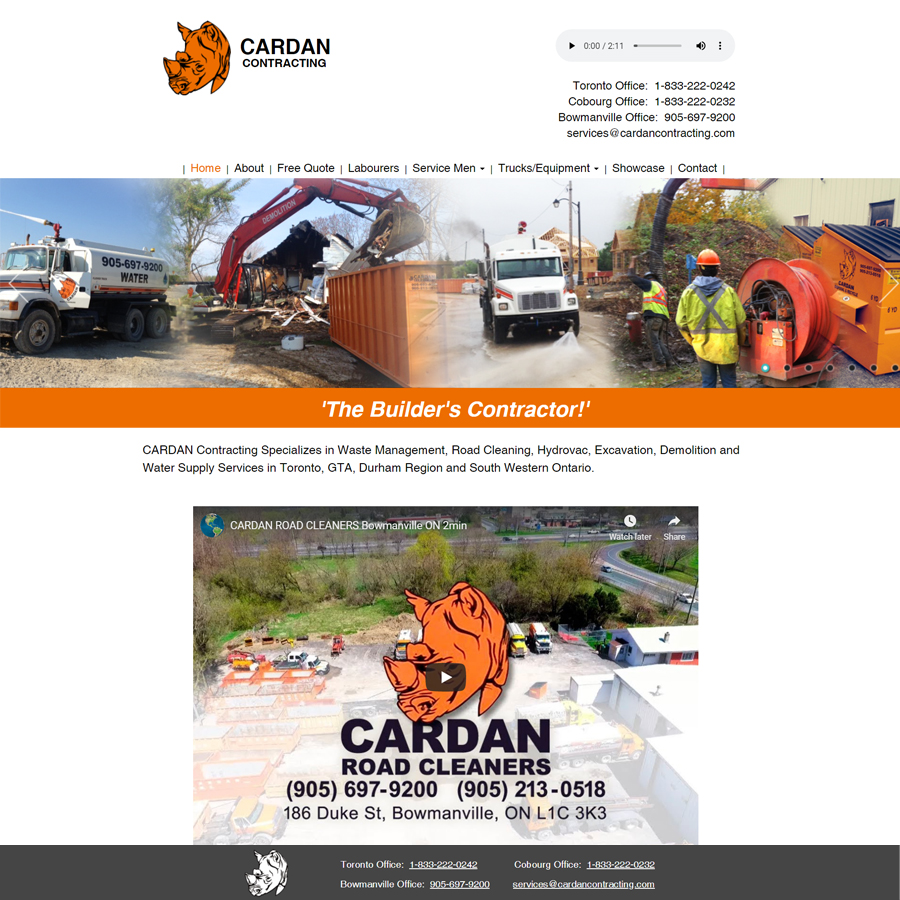 Custom Websites

E-commerce Systems

Content Management Systems

Search Engine Optimizing

Image Galleries

Social Media Installation

Animation Integration

Website Maintenance

Facebook/Instagram Ad Administration
WordPress Websites

Security/SSL Certificates

Search Facilities

Interactive Forms

Calendars

Database Integration

Custom Programming

Video Integration

Google Ad Administration
We also offer custom programmed web-based solutions that allow our customers to efficiently run their business (i.e. process orders, manage productivity and invoice for services) entirely online.
In conjunction with our web partners, Managhan Design Solutions can also register/renew your website domain name and supply web hosting services.
We are a full service graphic design agency catering to businesses of all sizes throughout Durham Region (Ajax, Pickering, Whitby, Oshawa, Bomanville) and the Greater Toronto Area (GTA).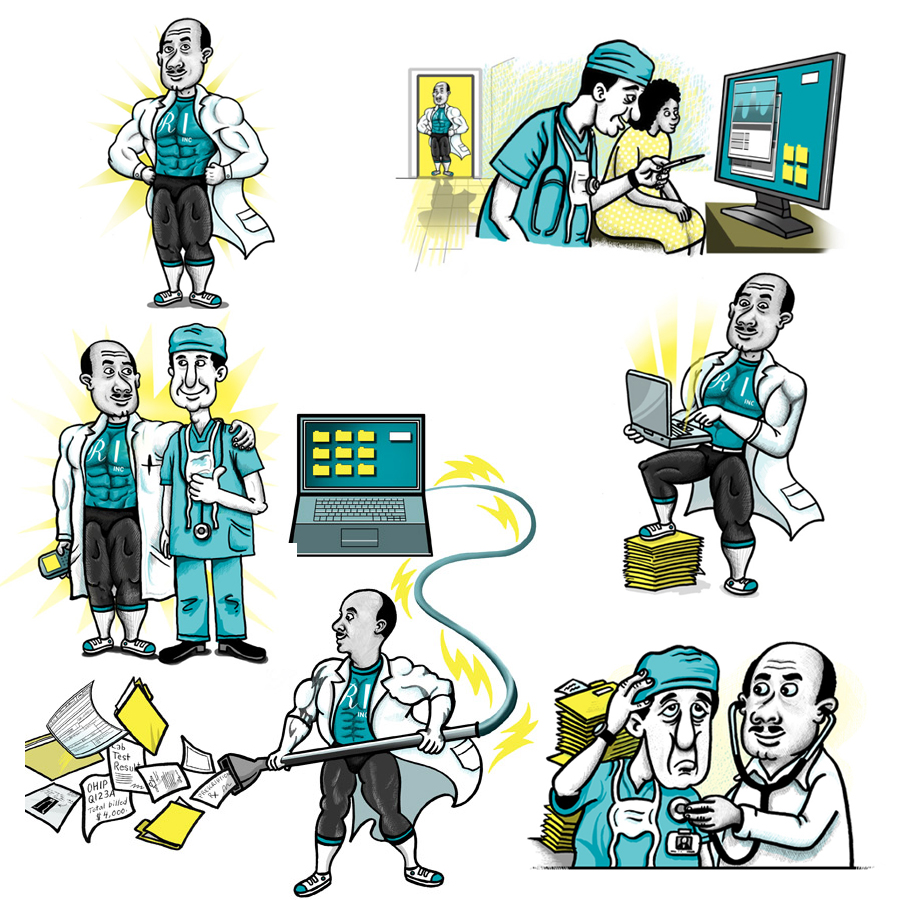 Customers are often more prone to purchase your product if they understand how it works and why it is superior to the competition. There is no better way of describing a particular apparatus, system or procedure than by visualizing it through graphic illustrations. As they say, a picture is worth a thousand words.
Marketing materials and product packages that are dressed up with well crafted illustrations can also attract attention and elicit interest, humour and enchantment. Consumers frequently make purchasing decisions based solely on the appeal of label, advertisement or product package.
Managhan Design Solutions has partnered with a team of skilled illustrators and cartoonists who offer a vast array illustrative styles that are sure to suit your particular creative needs.
First impressions are critical, so your organization's entire line of marketing and promotion materials, including brochures and flyers, need to convey a professional and consistent image.
While competing for attention in the burgeoning marketplace it is important to find creative ways of standing out amongst the crowd.
Managhan Design Solutions specializes in enhancing your visibility by providing innovative, eye-catching marketing and promotion design, so your business can achieve its full potential.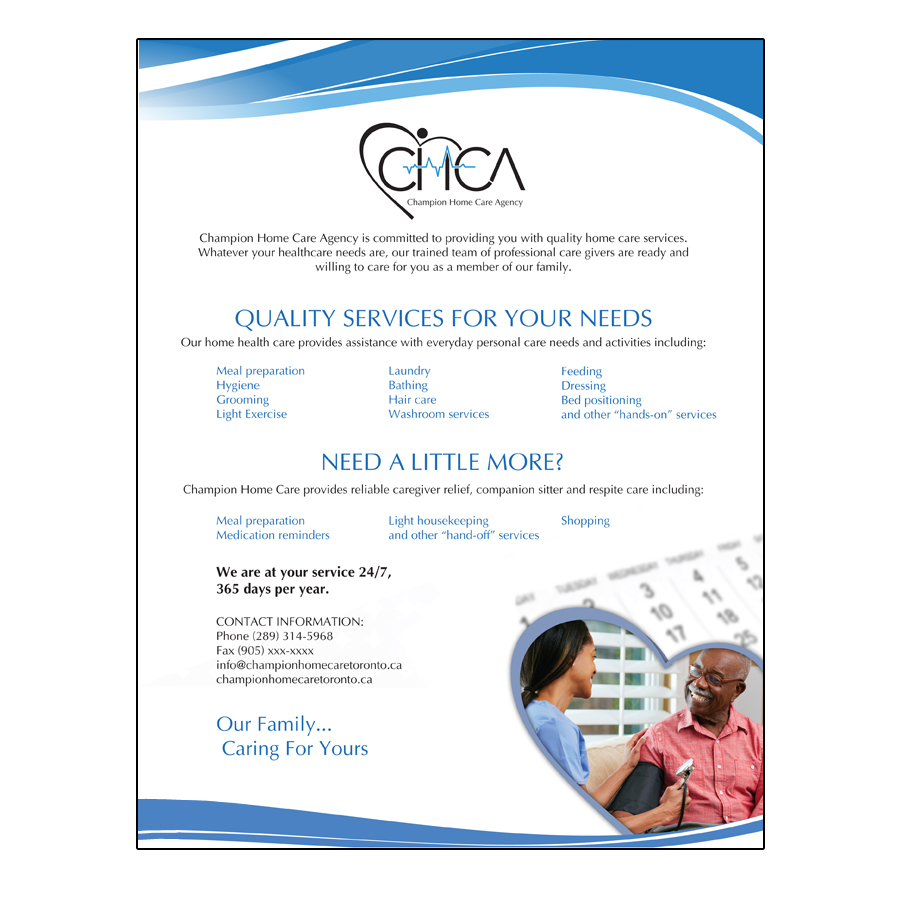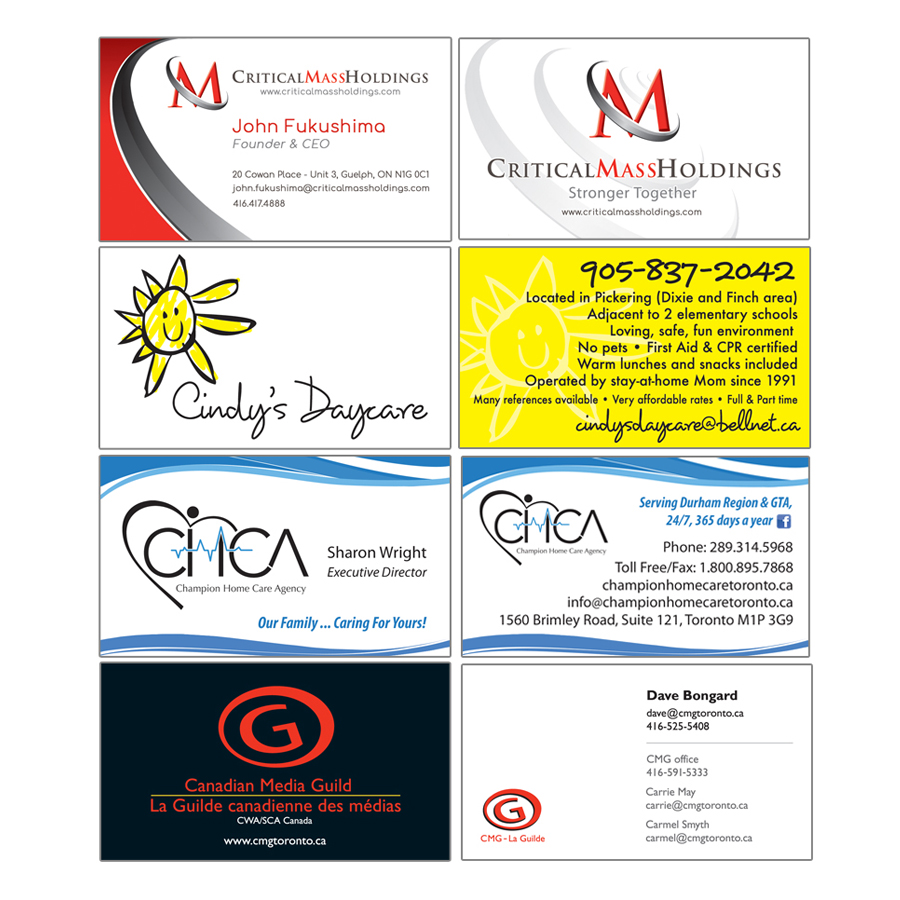 A business card is the single most important marketing tool your organization can invest in.
In conjunction with a firm handshake and a friendly smile, business cards are often your client's first point of contact and leave a lasting impression about your company.
Unlike most ads and flyers, business cards tend to be retained for much longer by your clients.
Managhan Design Solutions offers business card design that can make your organization stand out, nurture brand recognition, and enhance the public's perception of your company's image, services and products.
Graphic design is a truly inescapable medium that is ubiquitously seen in a myriad of forms each and every day of our lives. Almost everything we come in contact with on a daily basis including product packages, signs, t-shirts, labels, advertising, textbooks, magazines, cards and even shopping bags have been designed by trained graphic professionals.
Thanks to the many partnerships we have forged with multi-skilled designers and design related resources our graphic design offerings cover the entire spectrum of business requirements.
Managhan Design Solutions is able to leverage this tremendous depth of talent by engaging creative ingenuity and strategic thinking to develop effective design solutions for all of your applications.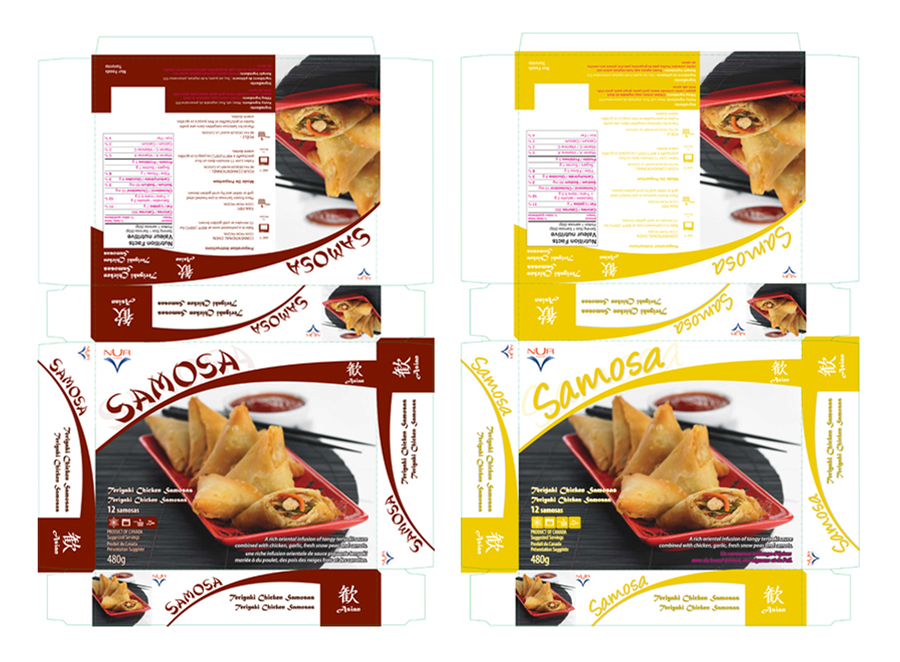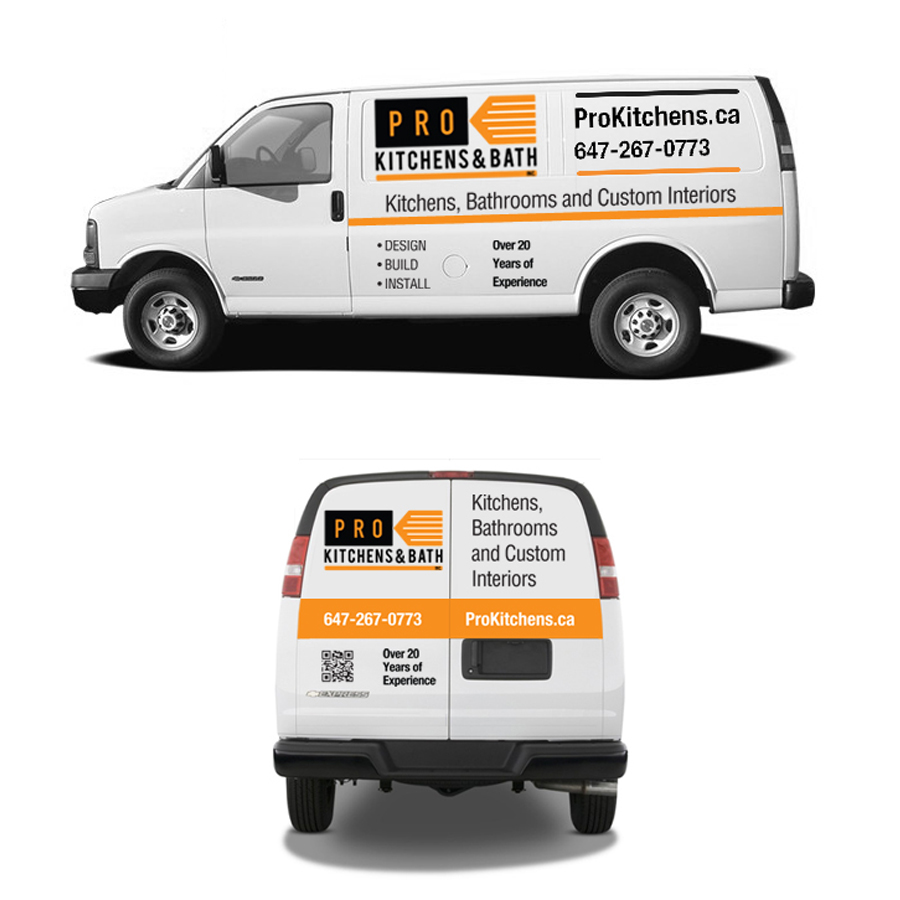 It is imperative that a business' entire line of visual communications look professional, and embody the attributes of its visual identity in order to capitalize on the equity invested in the brand.
Managhan Design Solutions will ensure that your organization's brand is elegantly threaded throughout all your business materials, including your vehicle signage, so that you are perceived as being both professional and credible.
Vehicle signage can make hundreds or even thousands of impressions a day. Even the shortest of drives can guarantee brand exposure to people who might need your services. Unlike billboards and advertisements that have reoccurring costs, for a relatively small initial investment, vehicle signage can generate results for years.
In order for your business' image to register and resonate with your target market, the message you convey through all of your business materials must be professional and consistent across all points of contact.
Corporate packaging is one of the most important marketing tactics that your business can use in order to gain credibility and establish your brand.
Managhan Design Solutions will ensure that every aspect of your business' look is harmonized as one cohesive and consistent packaging so that your brand's integrity is solidly maintained.
A video is also the perfect way to demonstrate a product or service. The contemporary customer wants to see the product in action. 90% of users say that product videos are helpful in the decision making process. Video marketing can capture a wide audience, and it works on many levels. A video can also create a personality for your company and your brand, enabling you to connect with your viewer and earn their trust. We pride ourselves on creating videos of the highest caliber.
Managhan Design Solutions is also capable of creating a multitude  of different items including, signs, greeting cards, invitations, thank-you cards, game graphics, programs, gift certificates, tickets, promotional items etc.
The creative process does not have to be difficult.
Do yourself and your business a favour by contacting Managhan Design Solutions today so we can start working together on developing a creative strategy that enhances your business's image and maximizes its potential through high quality, attention-getting graphics.
I was tasked with producing a newsletter for a fund raising and granting organization dedicated to the wellbeing of children. Having no experience in the design and marketing fields, I needed to out-source the work.
After our initial conversations, Michael provided me with a list of suggestions and options proving that he had a full understanding of my needs and what I was trying to produce. From there we went into full collaboration mode until the first issue was perfected.
Michael's attention to detail (and the client) was a refreshing and unique vendor experience for me. Michael has an innate ability to decipher and determine the client's needs. I trust his professional guidance and resources, and greatly appreciate his inclusive and collaborative process.
Five years later, multiple issues of our Newsletter, Event Promotions and a Facebook Page, I continue to rely on Michael and his team, and look forward to working on our next issue. 
I highly recommend Managhan Design Solutions to anyone looking for a collaborative design, marketing and brand professional, who will exceed all client expectations, and provide a polished and finished product that will enhance any business's profile.
Managhan Design Solutions has enhanced the productivity of my business. Following the design and development of my logo, webpage, and business cards, I was able to transform from a hobby to a professional and established business.
My customized products from Managhan Design Solutions are superior quality and exceeded my expectations. I remain impressed with their work and look forward to future relations with Managhan Design Solutions. 
JUST SOME OF OUR MANY CLIENTS